In the 1970s and 1980s, Val Forget's Navy Arms was a go-to in my childhood when it came to catalog dreaming. I used to flip through its pages and plan to pick up assorted Mosins, SKS carbines, Canadian-made Inglish Hi-Powers, and the like for what– even to a kid who collected Tops baseball cards and ate Spaghetti-Os– seemed affordable.
Well, Navy Arms disappeared for a long time but, now based in Martinsburg, West Virginia with Val still associated with it, are back and back with some really cool stuff.
FR F2 Snipers
During the last NRA Annual Meeting in Houston earlier this summer I swung by their booth and checked out their stock of former French Army FR F2 bolt-action sniper rifles, which have long been unobtainable over here.
Check out the flyer that I scanned: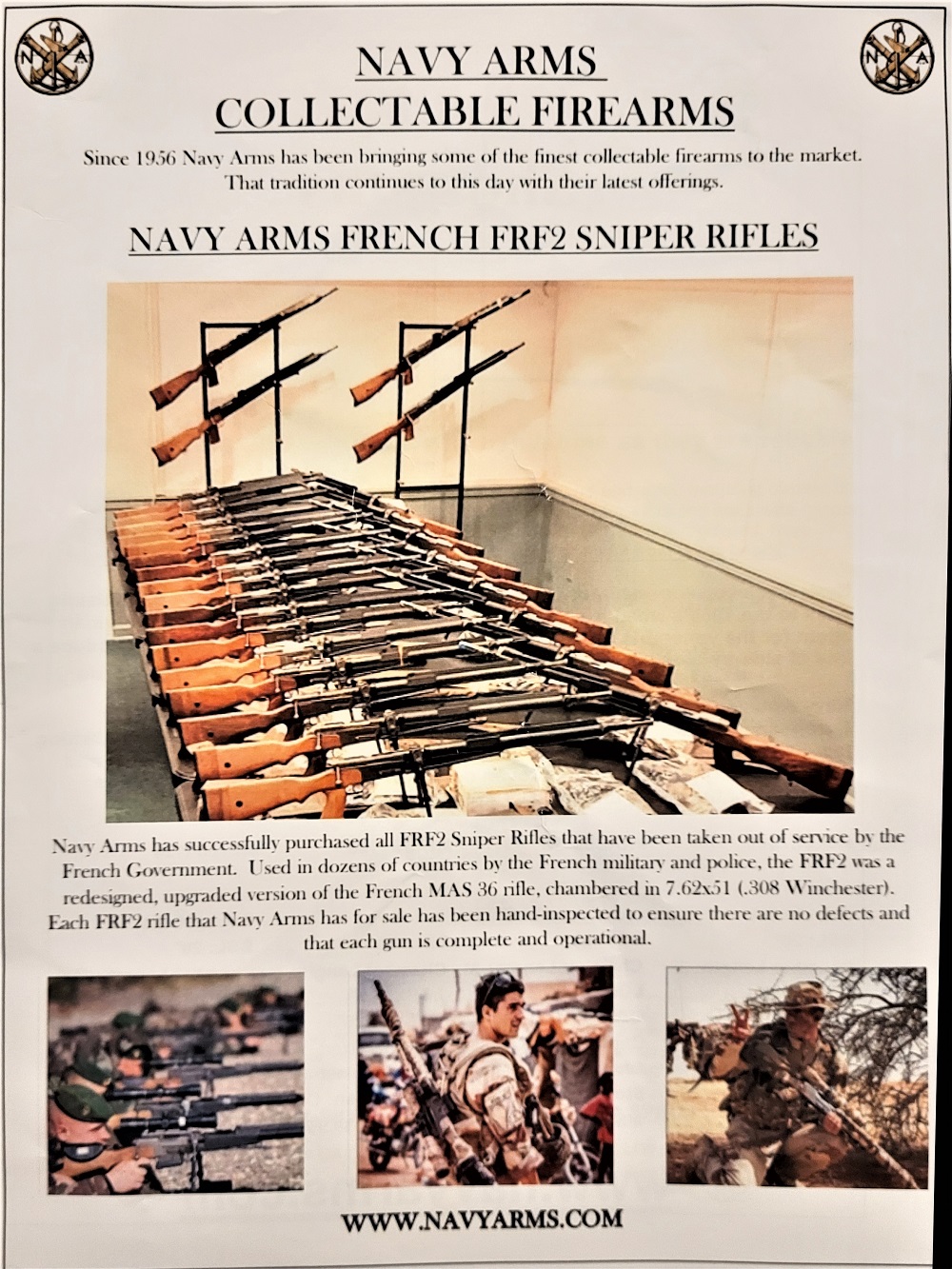 9-Hole Reviews had a great trial of the FR F2 recently.
French Enfields?
Another thing the Navy Arms guys were talking about in Houston, although they didn't have any on-hand to show off as they were still clearing Customs, were original World War II No 4 Mk I* Enfields that were dropped to the French partisans (see Operation Carpetbagger which dropped over 20,495 containers and 11,174 packages of vital supplies to the resistance forces in western and northwestern Europe in 1944 and 1945 alone ranging from batteries and radios to guns and explosives) in the lead-up to the Allied invasions of France to drive the Nazis out.
What's really cool about them is they are all in original condition– complete with original slings and matching bolts– as they were not refurbished or rebuilt after the war, just unloaded, cleaned, and put in deep storage. They also had lots of codes we've never seen before (such as "PP," "BS," and "BT") that haven't been documented.
The flier for the Frenchie Enfields: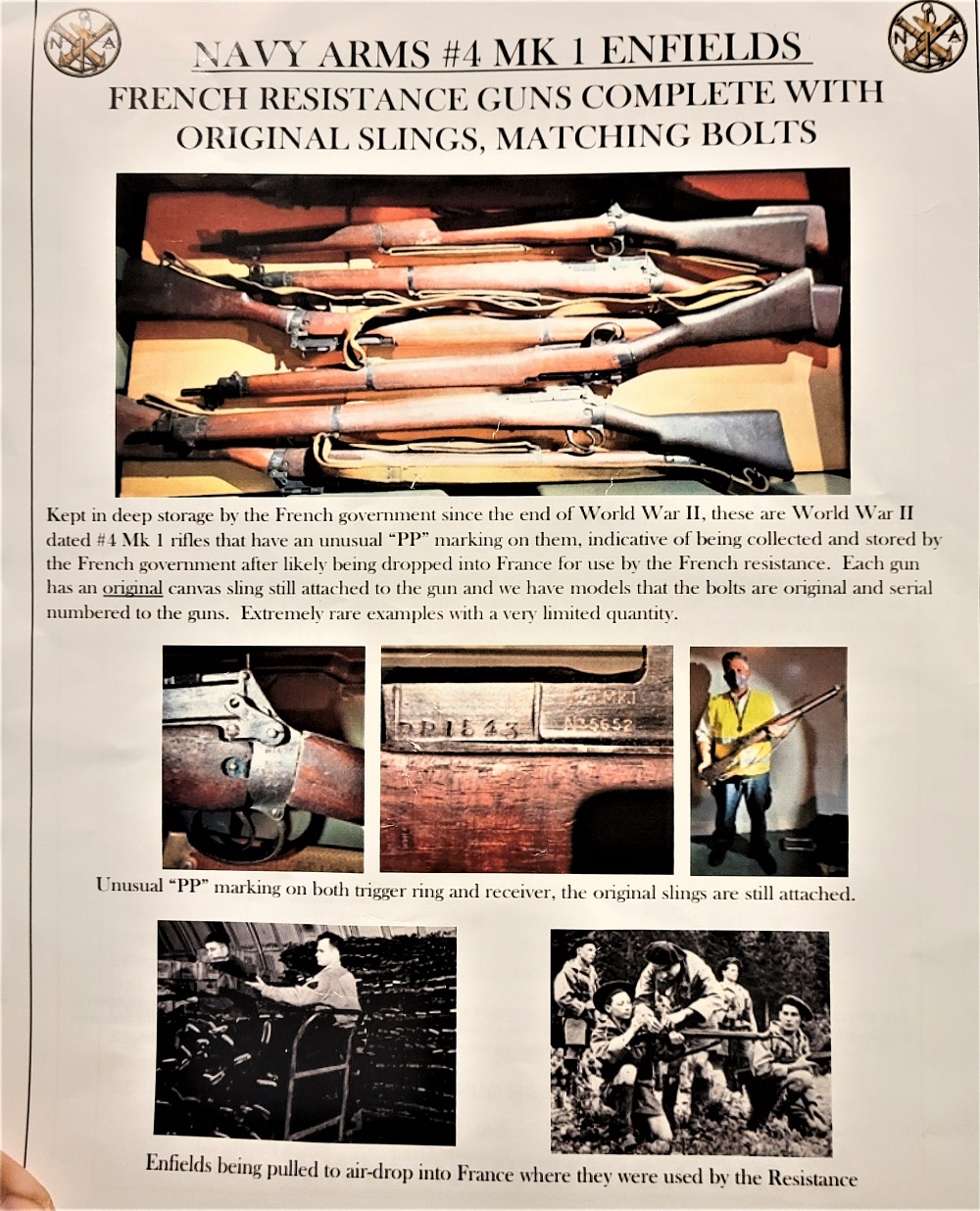 Well, it seems Navy Arms has finally gotten those Resistance Enfields. Check out this photo dump: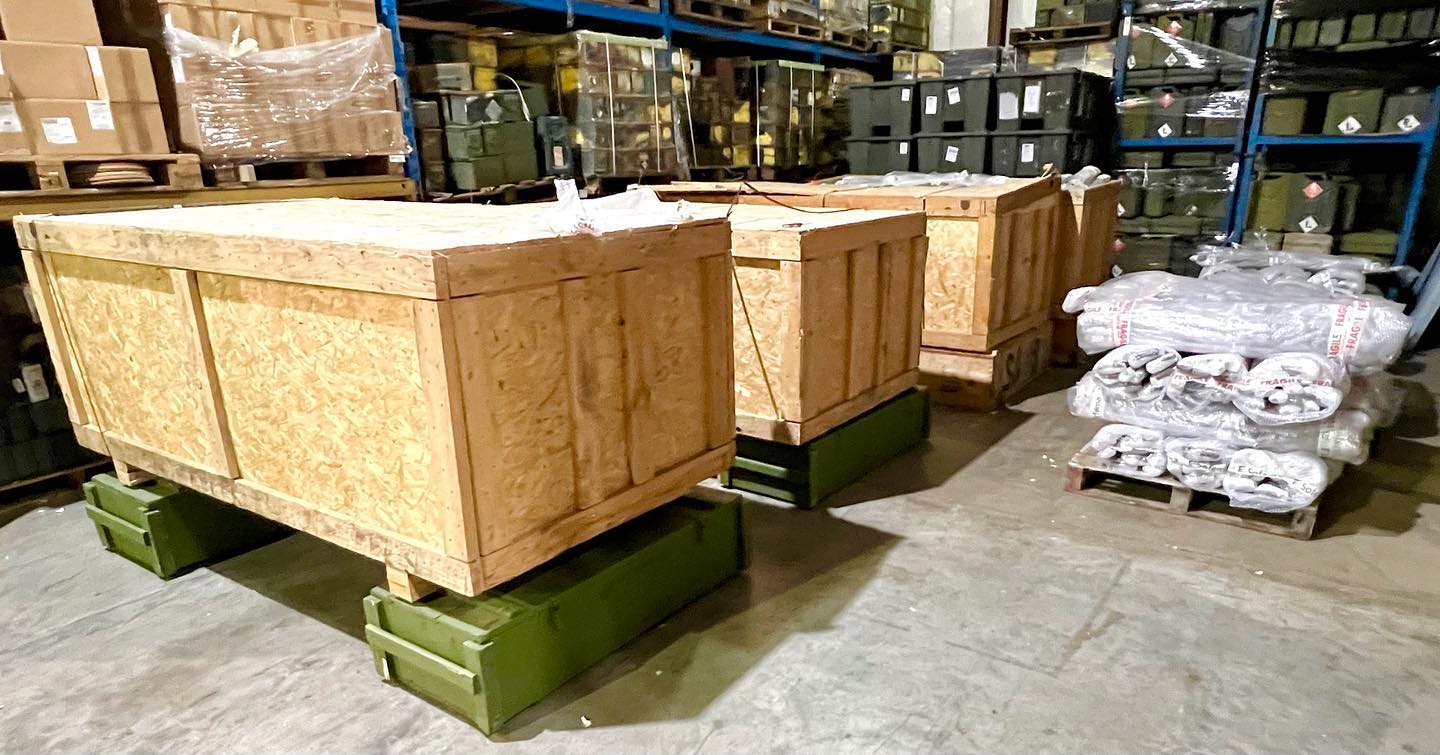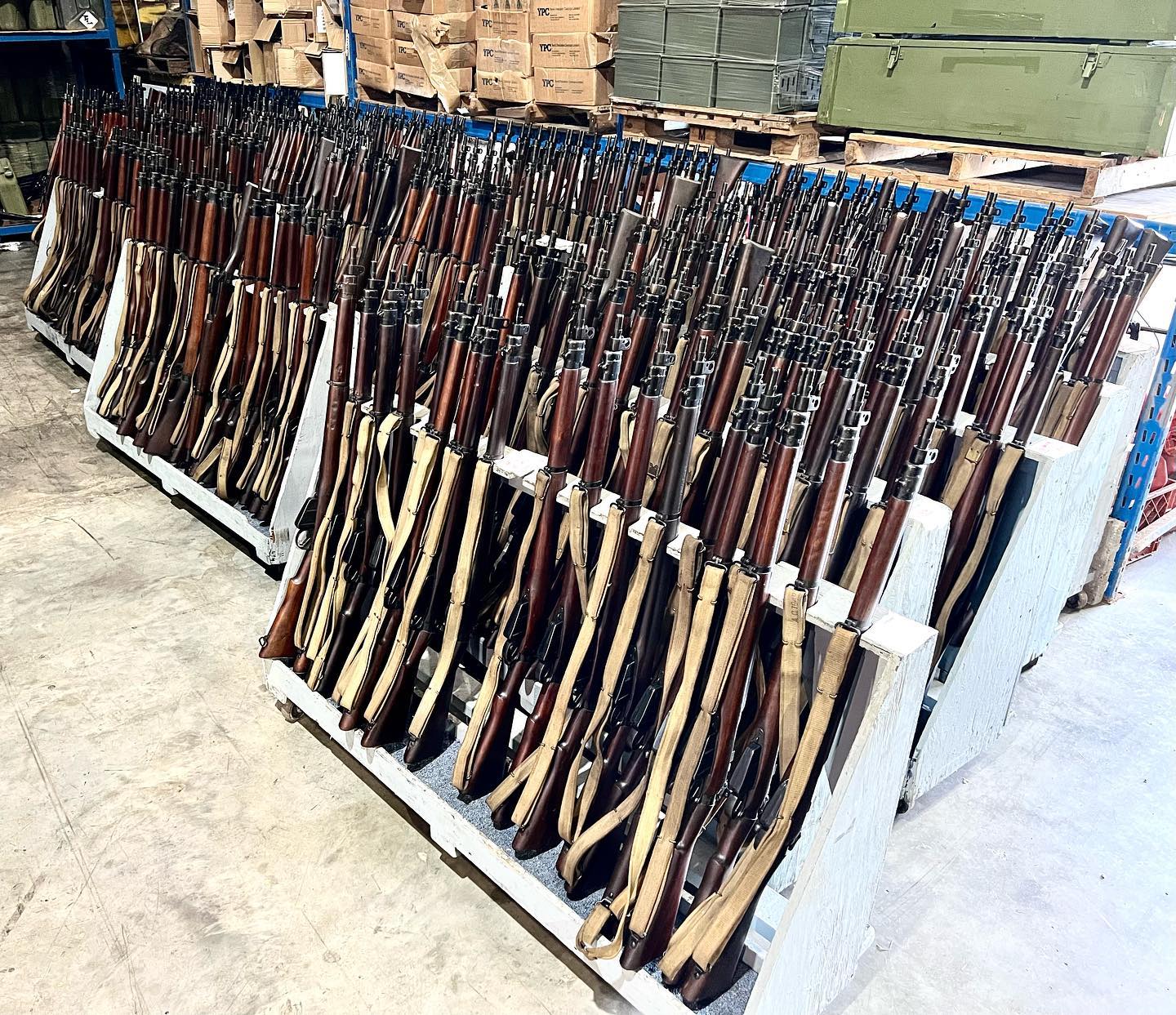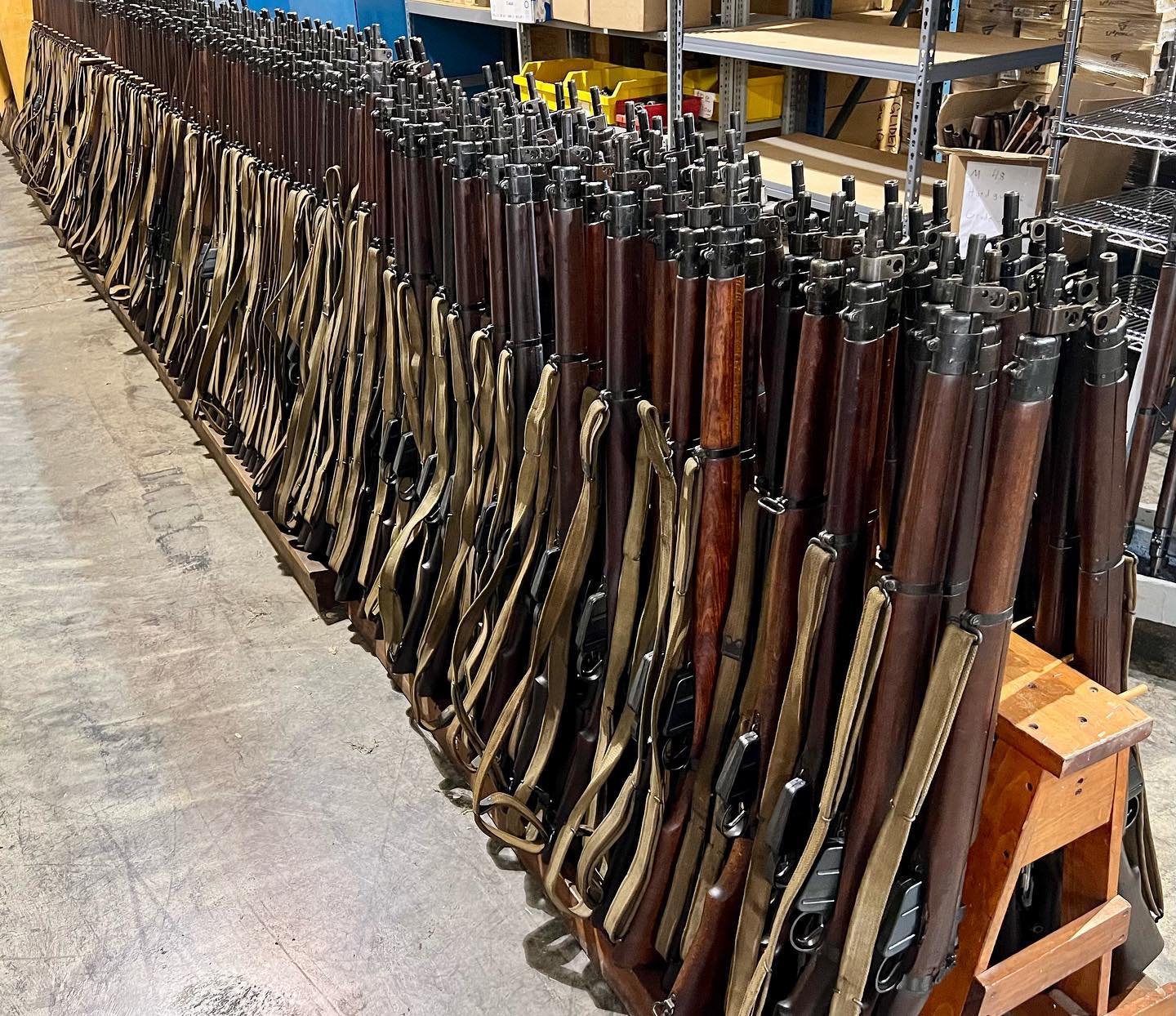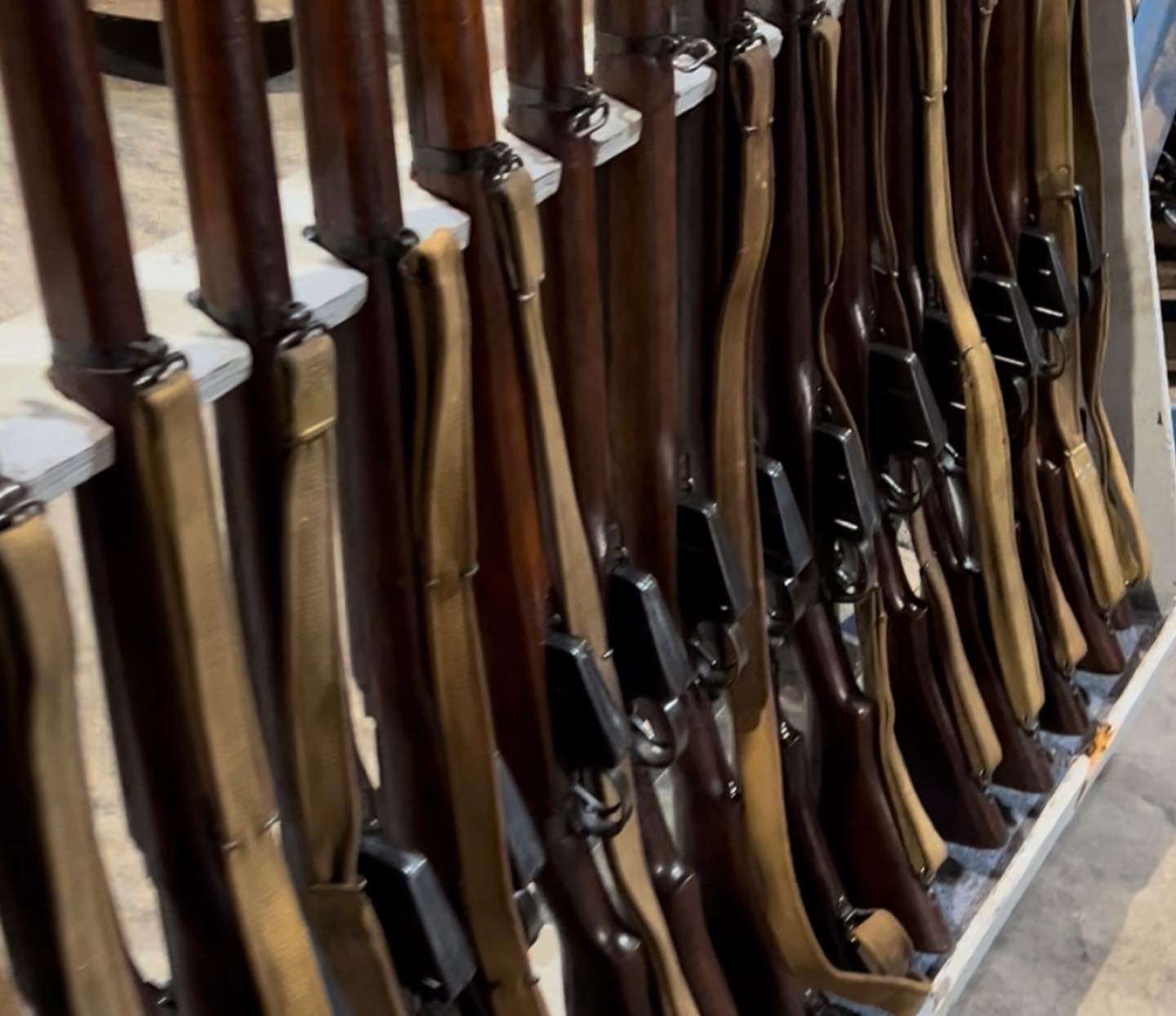 They have them listed at Old Western Scrounger (another of Val's companies) with (as of Monday night) about 60 listed with prices ranging from $995-$1375 depending on rarity and condition. 
Kind of a steep price for an Enfield, but when you think about the backstory and condition on these, it may be an interesting addition to the safe.